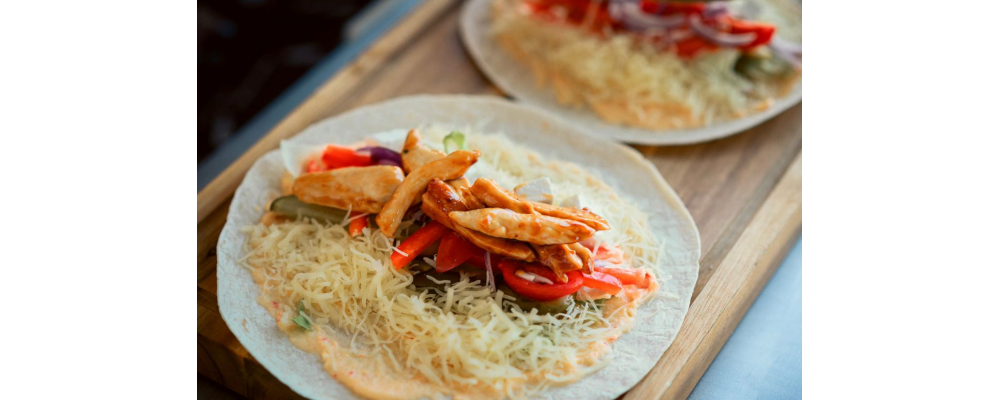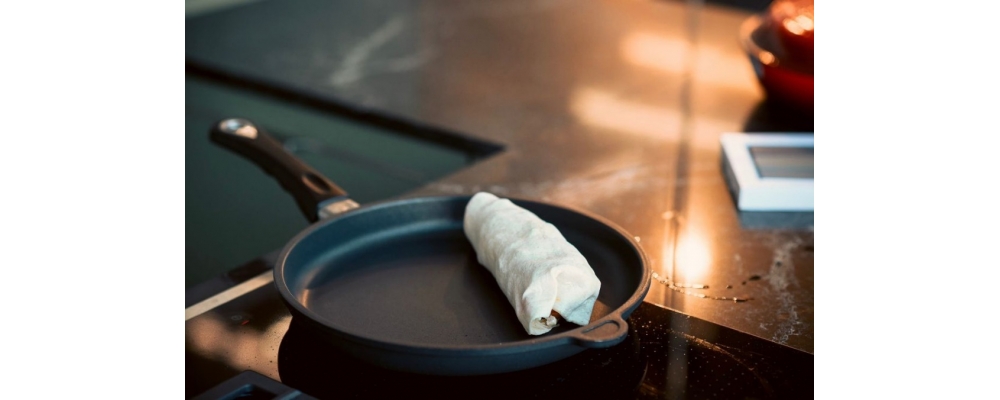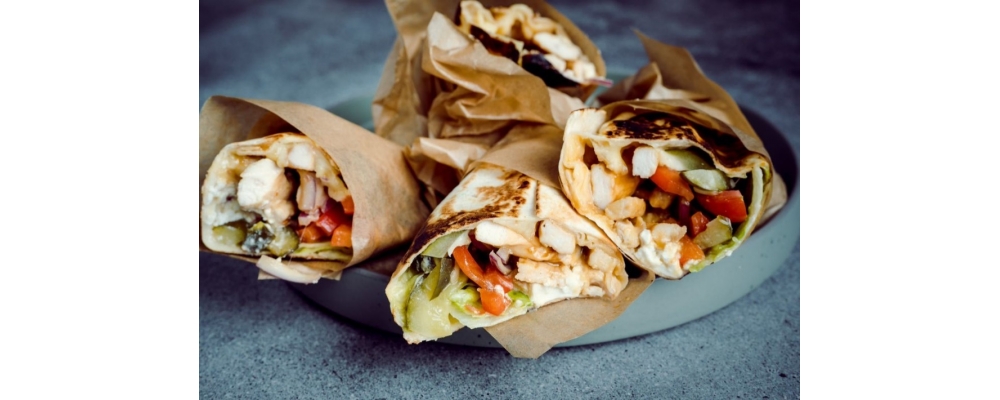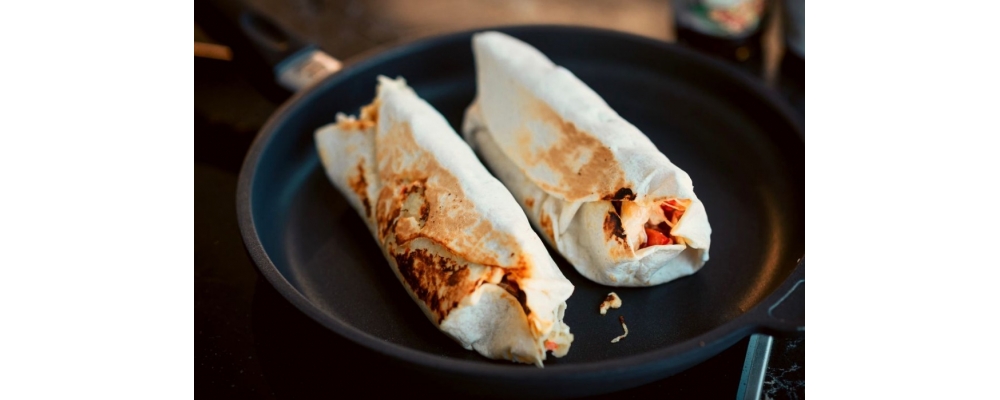 The easiest and most delicious recipe for tortillas. Cooking without weighing ingredients.
You will need:
- Chicken fillet or boneless chicken (skinless)
- Teriyaki sauce (I recommend Kikkoman's "Sauce Yakitory")
- Pickled cucumbers
- Feta cheese
- Bell pepper
- Dutch or other similar cheese (pre-sliced is recommended)
- Parmesan cheese (optional, grated)
- Cherry tomatoes
- Tortillas
- Sweet chili sauce
- Mayonnaise
- Red onion
Method:
- Slice the chicken into strips approximately 1 cm thick and sauté in a hot pan until lightly golden. Add teriyaki sauce.
- Julienne the bell pepper and pickled cucumbers. You can adjust the thickness according to your preference, but it's best not to exceed 0.5 cm.
- Slice the red onion into thin strips.
- Cut the cherry tomatoes in halves or quarters, depending on their size.
- Cut the feta cheese into cubes.
- Mix sweet chili sauce and mayonnaise to create your desired flavor intensity. I recommend a 50/50 ratio.
Once all the ingredients are prepared, it's time to assemble the tortillas:
- Take a tortilla and spread the sauce mixture on it.
- Sprinkle with Parmesan cheese.
- Place a slice of cheese in the center and add the prepared ingredients, drizzling a bit more sauce over the chicken.
- Carefully and tightly roll up the tortilla.
- Heat a skillet (not too hot to avoid burning) and cook the tortilla on all sides. You can also cover it with a lid.
Voila, your tortillas are ready!
Caution: Enjoy them over a plate, as they are incredibly juicy and delicious. The flavors of all the ingredients come together harmoniously while retaining their individuality.
I assure you, this is the most delicious thing you will ever taste, and your guests will be delighted.
Bon appétit!
The ease and versatility of this tortilla recipe make it a go-to option for quick and satisfying meals. You can easily adapt it to suit your tastes by adding or substituting ingredients. For a vegetarian version, you can replace the chicken with grilled vegetables like zucchini, eggplant, or mushrooms. Additionally, you can enhance the flavor profile by incorporating fresh herbs such as cilantro or basil.
These tortillas are not only delicious but also perfect for meal prep. You can make a large batch in advance, roll them tightly in aluminum foil, and refrigerate or freeze them for later use. They make a fantastic on-the-go lunch or snack option.
To serve, you can cut the tortillas diagonally into bite-sized pieces and arrange them on a platter for a delightful appetizer. You can also pair them with a side salad or a bowl of soup for a complete and satisfying meal.
Whether you're hosting a casual gathering or simply craving a tasty treat, these tortillas will undoubtedly impress. Their combination of flavors, textures, and the burst of tangy, savory, and creamy fillings will keep you coming back for more. So, gather your ingredients, follow this simple recipe, and savor the deliciousness of these easy and delectable tortillas.
Enjoy!